PRODUCTS
AAXA PROJECTORS
•
M6 Pico Projector

•
P4X Android Projector

•
P700 Pro Projector

•
HD PICO Projector

•
P450 Pro Projector
•
M5 Micro Projector
•
P5 Pico Projector
•
P700 Pico Projector
•
M4 Mobile Projector
•
LED Android Projector
•
P450 Pico Projector
•
P3X Pico Projector
•
LED Pico Projector
•
ST200 Pico Projector
•
P300 Pico Projector
•
P4X Pico Projector
•
P2 Jr. Pico Projector
AAXA ACCESSORIES
•
Cables & Power
•
Lightning Presentation Cable

PRODUCT ARCHIVE
•
P3 Pico Projector
•
LED Showtime 3D
•
OEM250 Micro Projector
•
M2 Micro Projector
•
P1 Pico Projector
•
P1 Jr. Pico Projector
•
P2 Pico Projector
•
L1 Laser Projector
•
M1 Micro Projector
•
AF115 Theater Projector
•
HS102 Micro Projector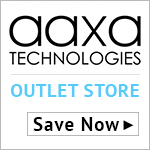 AAXA Technologies will be closed on Monday 5/29 in observance of the Memorial Day. All inquiries and orders placed during this time will be processed on Tuesday 5/30 when normal business hours resume. Thank you.
Free Shipping on new projectors only for the 48 domestic states via UPS and via USPS for AK/HI/PR/GU.
Note: Battery cannot be shipped alone internationally
AAXA STORE SHOPPING CART
---


Thank you. Your cart is currently empty.





---
Copyright 1998-2017. Powered by CartManager

| Privacy Policy

OUTLET SPECIALS

LED Pico Projector
qHD (960 x 540) • 80+ Min Battery
HDMI & Media Player
REFURBISHED
$89.99
More Info
---

AAXA P300 Micro Projector
1280x800 • 400 lumens
HDMI & Media Player
REFURBISHED
$339.00
More Info
---

AAXA LED Android Projector
550 Lumens • 4.4.2 Android OS
Bluetooth & Wifi • 720P
REFURBISHED
$379.00
More Info
---

AAXA P4 - X Pico Projector
WVGA • 125 lumens
HDMI & Media Player
REFURBISHED
$229.00
More Info
---

AAXA P450 Pico Projector
1280x800 HD• 450 lumens
HDMI & Media Player
REFURBISHED
$349.00
More Info
---

AAXA M4 Mobile Projector
1280x800 HD • 800 Lumens
DTV Onboard (requires antenna)
REFURBISHED
$479.00
More Info